elegant atmosphere in the heart of Venice
Discover why Venice is not just known for its fine art and scenic vistas by indulging in the culinary excellence at Bar Longhi or the Riva Lounge. Savor famous signature drinks at Bar Longhi renowned for its elegant décor and atmosphere or linger in our unique Riva Lounge for an exclusive taste of the Riva Yacht.
The Riva Lounge
Elegantly Riva, Essentially Gritti
Every day from 6pm this splendid lounge invites you for an exclusive taste of the Riva Yacht with its magnificent location on the Grand Canal. Lean back, relax and taste the Riva Cocktail, an indigenous creation made of the finest ingredients.

Learn more about The Riva Lounge »
The Gritti Terrace
Open from April to October
Experience a rejuvenating break with refreshing beverages and a wide selection of teas and coffees on the spectacular Gritti Terrace while observing the Gondolas on the Grand Canal and enjoying the fantastic view of the Santa Maria della Salute church.
Discover The Gritti Terrace »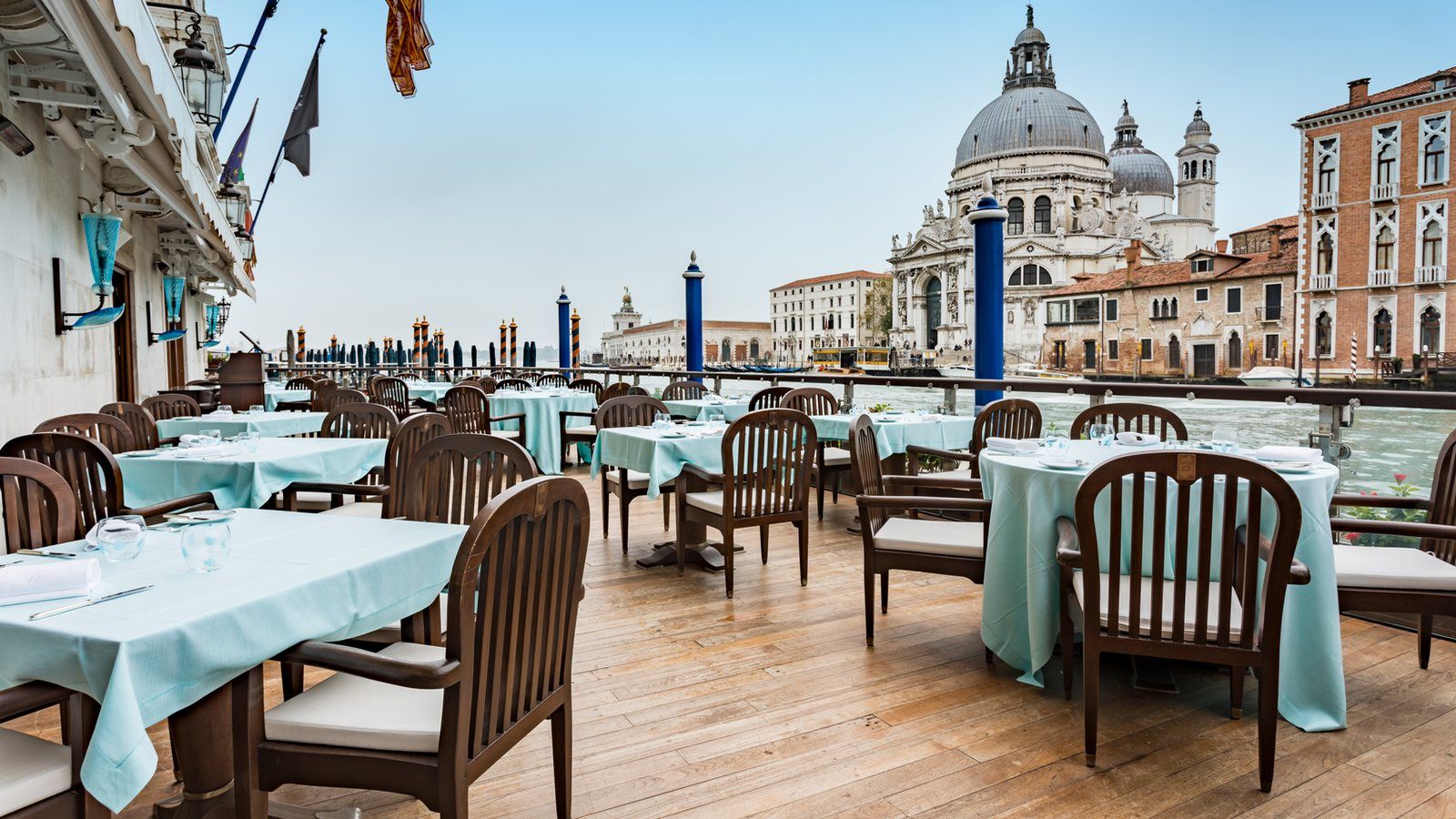 Bar Longhi
Private and intimate
Entirely renovated, with hand-sculpted mirrors, Murano glass lamps and a carved polychromatic marble counter, Bar Longhi, is the perfect location to start your day with a wonderfully done espresso, or to enjoy a signature drink with friends after dinner.
Learn more about Bar Longhi »