Discover the perfect Venice with SPG®
Follow our members
2 different city explorations
Follow the interesting journeys of two Starwood Preferred Guest members as they unveil their perfect day exploring the city of Venice and the neighboring islands. They traveled with SPG across Venice to their favorite places, offering an authentic view of what makes Venice special for them.

From a tour of the islands passing through Murano and a taste of seasonal Venetian fare at Locanda Cipriani to the discovery of Valle San Leonardo, an authentic unveiling of La Serenissima awaits.

Scroll down to meet our two members.
Marco's perfect day
Marco takes us on a journey to unfold traditional Venetian cicchetti and the beautiful glass of Murano island. He also invites us to discover his passion for boats with a Riva Yacht experience across the lagoons and a cruise on an Eolo sailing boat.

One of the few flat-bottom sailing boats that remain, the Eolo used to be a fishing vessel and now allows year-round cruising after being restored to her original beauty. Its design enables the boat to sail in shallow waters or open sea.

<< Watch the video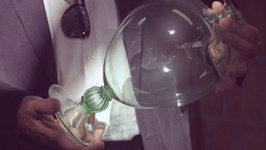 Pauly & C
Since 1866 the Compagnia di Venezia e Murano have been producing the original glass of Murano with ancient techniques and master glassblowers. The perfect place to observe the intricate process of glass blowing and see the authentic glass art they produce.

Fondamenta Vetrai, 43 | 30141 Murano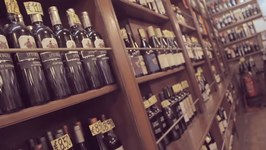 Cantinone Già Schiavi
Explore traditional Venetian cicchetti, a Venetian tapas style snack, with a glass of wine under a beautiful wooden-beamed ceiling. Add to your discovery with a walk from here to the end of the Fondamenta which offers an insight into one of the last surviving gondola workshops.

Dorsoduro, 992 | Venice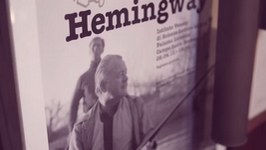 Locanda Cipriani
In the 1920s, the world famous founder of Harry's Bar fell in love with this magical part of the lagoon in Torcello and founded this locanda or inn, which has since become a literary legend after Hemingway wrote 'Across The River and Through the Trees' during his stay.

Piazza Santa Fosca 29 | 30142 Torcello
Add a stay in our Hemingway suite >


Sandra's perfect day
Join SPG member Sandra as she takes us on a discovery of the making of the iconic Venetian gondola. To get a glimpse of the real Venice, she explores Squero San Trovaso, first opened in the 17th century. It is one of the last remaining original gondola workshops. It is surrounded by wooden structures, a rarity for a city buit on canals. The job of the gondoliere is a coveted position for a Venetian local and involves rigorous testing and a long process to hold this honor, with only 350 covering the canals today.

Sandra also gives an insight on 'the best bakery in Venice' and a tailormade discovery for those wishing to venture a little bit further afield.

Watch the video >>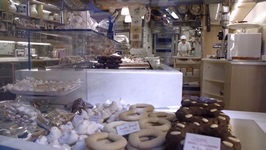 Colussi Bakery
Open since 1956, this traditional pastry shop Dal nono colussi home bakes sweet treats and Venetian focaccia. Perhaps the best bakery of Venice for some, it's worth a taste of their traditional fare to start your day of discovery.

Calle Lunga S. Barnaba | 2867 Dorsoduro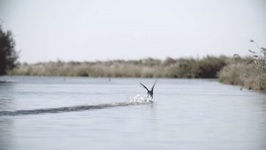 Valle San Leonardo
Explore a tailormade excursion of the Valle. Delight in some bird watching; a natural living in the Valle, and enjoy a homemade traditional lunch served outside, or in casone Giol, a traditional fish farm and duck shooting lodge.

Choose Private Venice or a Riva experience >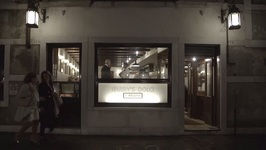 Harry's Dolci
With over 80 years of history, the world famous founder of Harry's Bar founded this open-air restaurant on the rarely visited island of Giudecca. Watch sea vessels go by as you dine served by uniformed waiters.

Fondamenta San Biagio | Giudecca 773